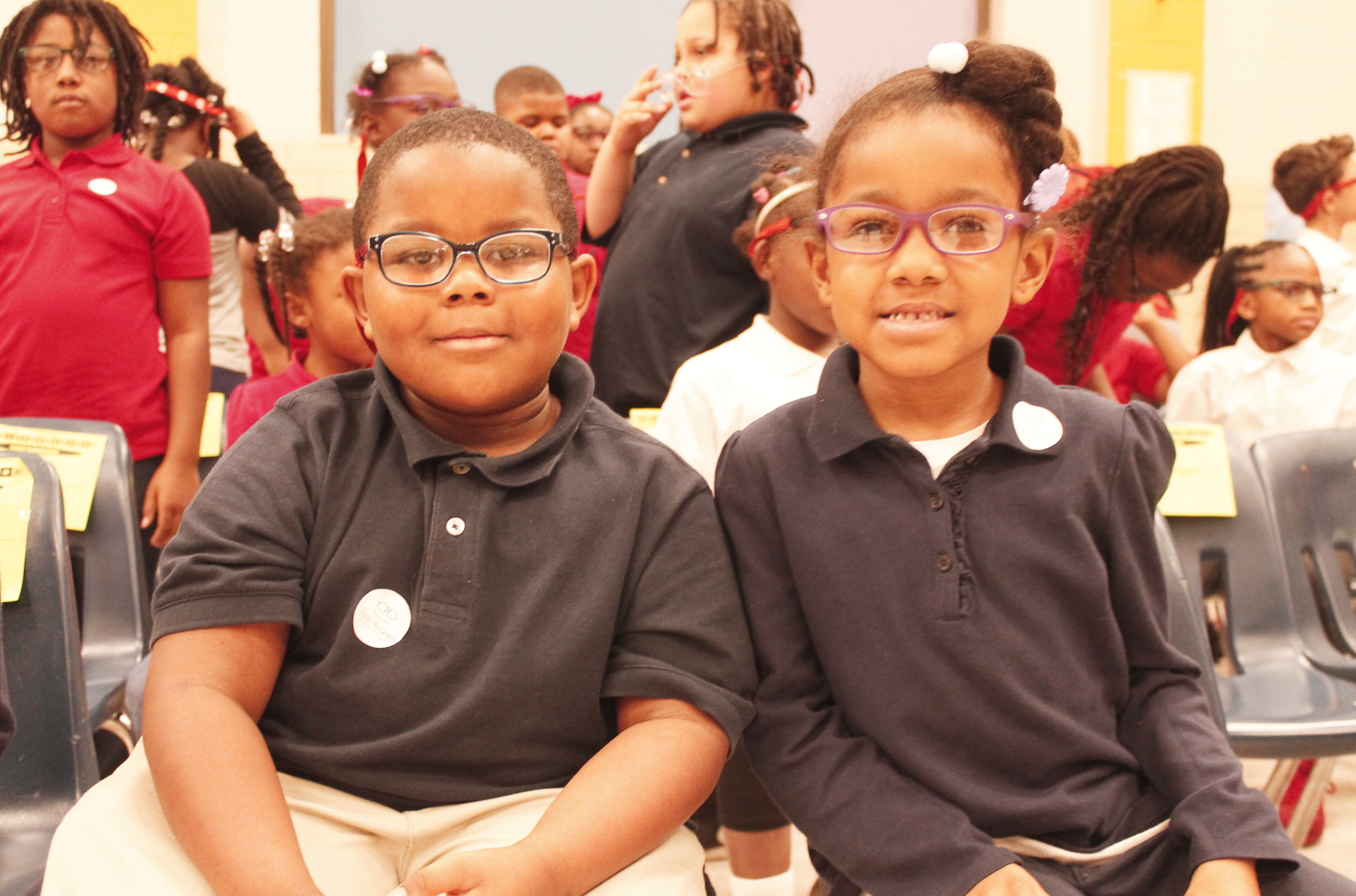 More than sixty Toney Elementary students received free eyeglasses this week, thanks to a partnership between Vision To Learn and the Atlanta Hawks Foundation. Hawks players Kent Bazemore, Vince Carter, and Tyler Dorsey helped students put their new glasses on, while Harry the Hawk and the Hawks ATL Dancers cheered them on. After the students received their glasses, they participated in a basketball camp with the players.
This event is part of a growing vision movement to ensure all students in our region receive vision screenings and glasses. In metro Atlanta, about one out of five students has vision issues that have not been addressed. As one of Learn4Life's identified Bright Spots, Vision To Learn is working to screen and provide glasses to over 60,000 students in need.
The Learn4Life 3rdgrade reading network found that physical health is a significant factor in predicting whether students will read proficiently by the end of 3rdgrade. If students cannot see their books or the board during early elementary school, they fall quickly behind. The solution is simple: provide free vision screenings and examinations at school, and glasses to students who need them. Learn4Life is partnering with Vision To Learn, Georgia Lions Lighthouse Foundation, and other community partners to expand their reach to more students across metro Atlanta.