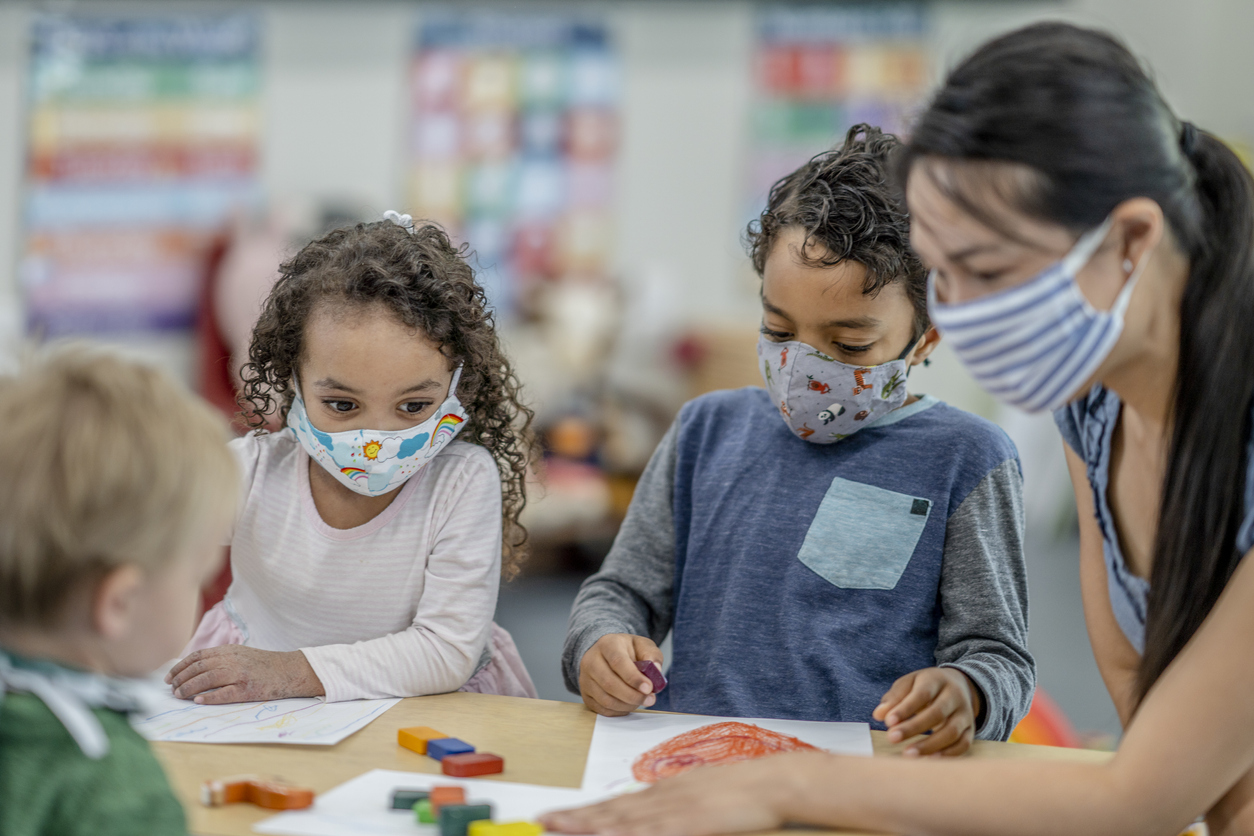 As a new school year begins and we face the reality that the pandemic is still here, educators and caregivers are grappling with the return to school and how to remediate the social and learning losses from these past two years.
Last year, L4L's Early Literacy Network asked these questions, and identified strategies that engage young learners. L4L's new Bright Spot SEE-KS (Social Emotional Engagement – Knowledge and Skills), is a professional learning approach that provides freely accessible tools for measuring and enhancing learner engagement in natural activities. To reinforce these learnings, SEE-KS utilizes an appreciative inquiry framework for educators to mentor one another.
SEE-KS focuses on the 3 "I"'s of learners: Investment, Independence, and Initiation. By acknowledging the strategies that are already working within their classrooms, educators are able to support the enhancement of instructional practices to universally meet the needs of all learners.
SEE-KS is built on the foundations of neurochemistry and brain development as well as Universal Design for Learning. SEE-KS has the ability to help educators and administrators learn how to "turn hugs into numbers" by looking at student engagement as a measure of well-being and readiness to learn.
Ralph Waldo Emerson once said, "We learn geology the morning after the earthquake." As our communities and schools grapple with the mitigation of pandemic-related learning loss, the importance of learner engagement, or the "geology" of those conditions to support all students, has become a critical topic of discussion. To meet the needs of our learners and enhance their engagement, the vast array of strategies, programs, and curricula that are accessible in our educational communities can be organized and aligned using the SEE-KS framework.
Educators trained in the SEE-KS framework are able to identify specific "look-fors" that indicate when a learner is engaged and can identify conditions that are conducive to a learner's investment, independence, and initiation in a given opportunity. SEE-KS complements existing structures by cultivating a responsive environment that encourages "readiness to learn." In doing so, educators are able to enhance a child's learning experience and support language acquisition, literacy, and the social emotional well-being that is critical for a child's mind to be primed for learning.
While we often focus on academic milestones, we must recognize the critical importance of strong relationships. As Rita Pierson said in her popular TED talk, "Kids don't learn from who they don't like." In order to learn, children need to find us interesting and trustworthy, and need to feel like we are genuinely and authentically invested in them.
By focusing on relationships, SEE-KS seamlessly creates a foundation for the development of protective factors that are critical for all learners. When we look at the classroom through the lens of engagement and appreciate the opportunities for investment, independence, and Initiation of our learners, we are also encouraging prosocial behaviors that are the cornerstone of child and adolescent resilience, social and emotional growth, and mental health and wellness in our educational settings. SEE-KS supports the awareness of, appreciation for, and action needed to ensure that the learning environment is one that will help remediate learning loss due to COVID-19 through the enhancement of student engagement.
For freely accessible tools, please visit: www.SEE-KS.com
To learn more about SEE-KS here in Georgia, please contact Emily Rubin, Director, Communication Crossroads at Emily@CommXRoads.com
To join L4L's cross-sector Early Literacy Network, add your contact info here.