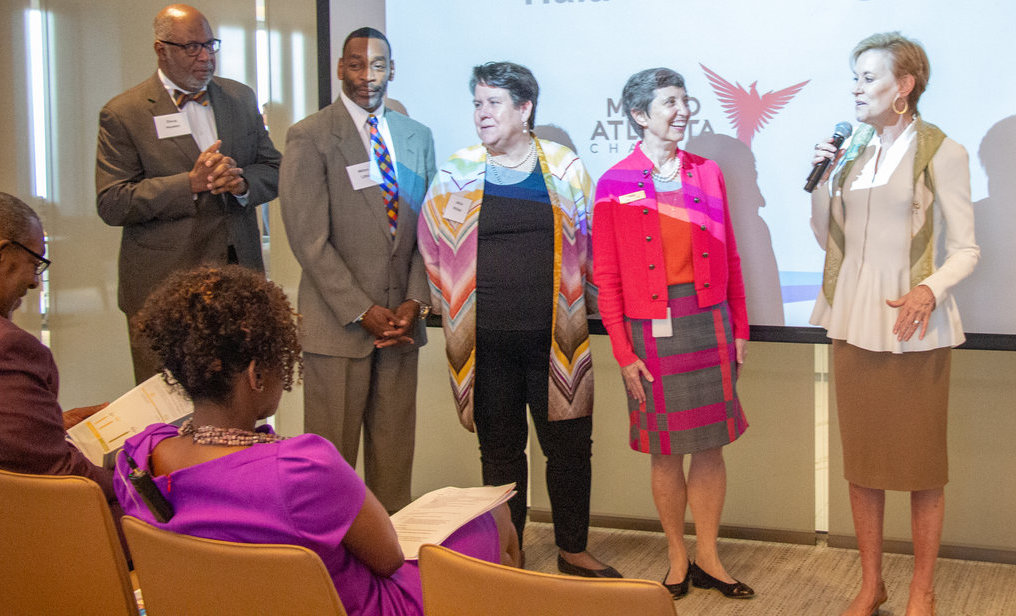 Learn4Life released its third annual "State of Education in Metro Atlanta" report. At the report release event, our region's superintendents shared their perspectives on how k-12 school districts can help bridge students to and through post-secondary attainment. They also discussed the importance of continuing to work toward improvement on key indicators, such as third-grade reading and eighth-grade math proficiency. Dr. Stephen Green, DeKalb County School District, Dr. Grant Rivera, Marietta City Schools, and Dr. Morcease Beasley, Clayton County Public Schools, lead districts with a combined total of more than 150,000 students, representing nearly one quarter of the region's students.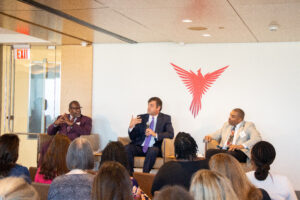 Lisa Hamilton, President & CEO of The Annie E. Casey Foundation, provided a keynote address at the report release. Hamilton discussed the importance of collaborating across sectors to close educational inequities. She also shared her experience as an Atlanta Public Schools graduate, and called upon leaders to understand the root causes of poverty so they can address the factors affecting educational achievement in metro Atlanta.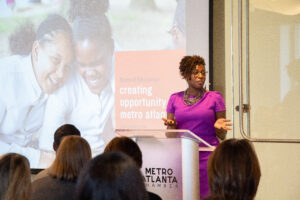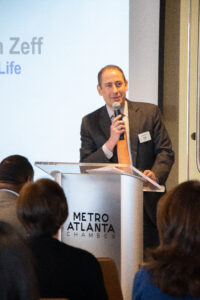 Ken Zeff, Learn4Life Executive Director, discussed the region's progress on six key indicators. Growth was demonstrated in several key indicators: early grade literacy, 8th grade math proficiency and high school graduation. This year's report highlights effective strategies that are having uncommon success in improving childhood literacy and post-secondary success, in addition to reporting on the region's overall performance on key cradle-to-career indicators. L4L partners, including school districts, have identified these indicators as the keys to achieving a cradle-to-career vision of success for every child.

The report also recognizes several scaling success stories over the past year: more children are able to improve their reading skills through access to free vision tests and glasses; more teachers are gaining access to cutting-edge literacy training; more books are incorporated into pediatric care to encourage families to read and learn together; and additional high school students are receiving the support they need to navigate the challenges of applying for and preparing for post-secondary success.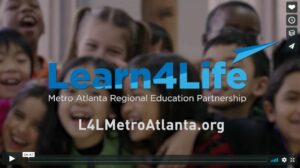 Working with dozens of regional leaders, Learn4Life is identifying and elevating "bright spots" of success to scale throughout metro Atlanta. In this past year, Learn4Life identified and has worked to scale three proven solutions to help address some of the underlying factors of our region's post-secondary completion rate challenges: College Advising Corps, OneGoal and The Scholarship Academy.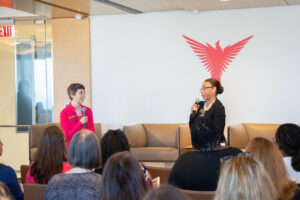 Ann Cramer, Coxe Curry Consultant and L4L Executive Champion, and Errika Moore, Executive Director of TAG-Ed, discussed the important of integrated STEAM (science, technology, arts, math) instruction to raise eighth-grade math outcomes.
Read our 2019 Annual Report, and learn more about its underlying data.