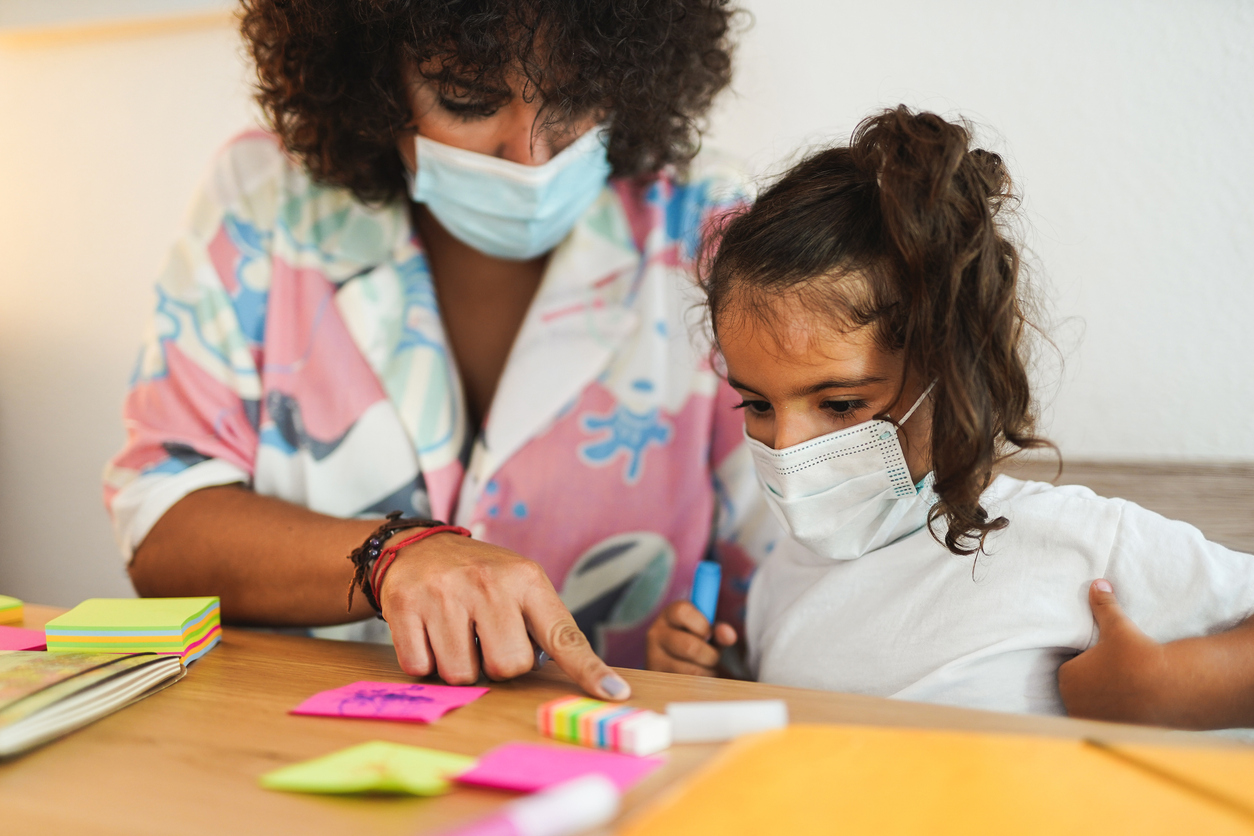 Kindergarten readiness—one of Learn4Life's six community indicators—is shaped by a range of factors, including access to high-quality child care. While gaps in access to Quality Rated child care programs were present across the metro region prior to the pandemic, COVID-19 has presented new challenges to the region's families.
This time has been especially challenging for parents of young children, as they've responded to the competing and shifting demands of the workplace, child care, and school. In a survey of Georgia parents GEEARS conducted earlier this year, 83% of respondents agreed with the statement that COVID-19 had "disrupted my home and family life." Seventy-five percent indicated their current stress levels were either somewhat or much higher than usual.
As one parent reported, "I spend my days (and many nights) constantly struggling to juggle the demands of work and child care, and I feel like I am failing at both."
This probably sounds familiar if you're a parent yourself. But even those without young children understand the challenges families are facing.
According to a poll of likely Georgia voters GEEARS commissioned last month, 91% believe Congress should focus a pandemic response on ensuring working parents have access to quality, affordable child care.
Our poll revealed that support for issues like early childhood education and paid family leave runs deep across both political affiliation and demographic groups.
"I'm not accustomed to seeing numbers this high and positive," said pollster Keith Frederick of Frederick Polls. "The case is very clear."
It may be clear to voters, but we will keep pressing the case to policymakers and business leaders in the coming months, especially as the pandemic brings these issues to the fore, not just for families, but for all Georgians.
We know that there haven't been many bright spots to point to during the pandemic, but this strong support for early childhood education is one of them. As are the stories we've heard from across the Metro region about providers going above and beyond the call of duty to support their families. We continue to see child care programs innovate to connect their families with critical resources, whether it's helping children with developmental delays maintain access to much-needed services, delivering food, holding flu shot clinics, or conducting virtual check-ins with Head Start parents.
The efforts of our early care and education workforce have not gone unnoticed. We are more grateful than ever for the work they do, and in return, we must continue to fight to support them as they continue to play a vital role in supporting families through these difficult times.
Hanah Goldberg, Ph.D., is Director of Research and Policy at GEEARS: Georgia Early Education Alliance for Ready Students.