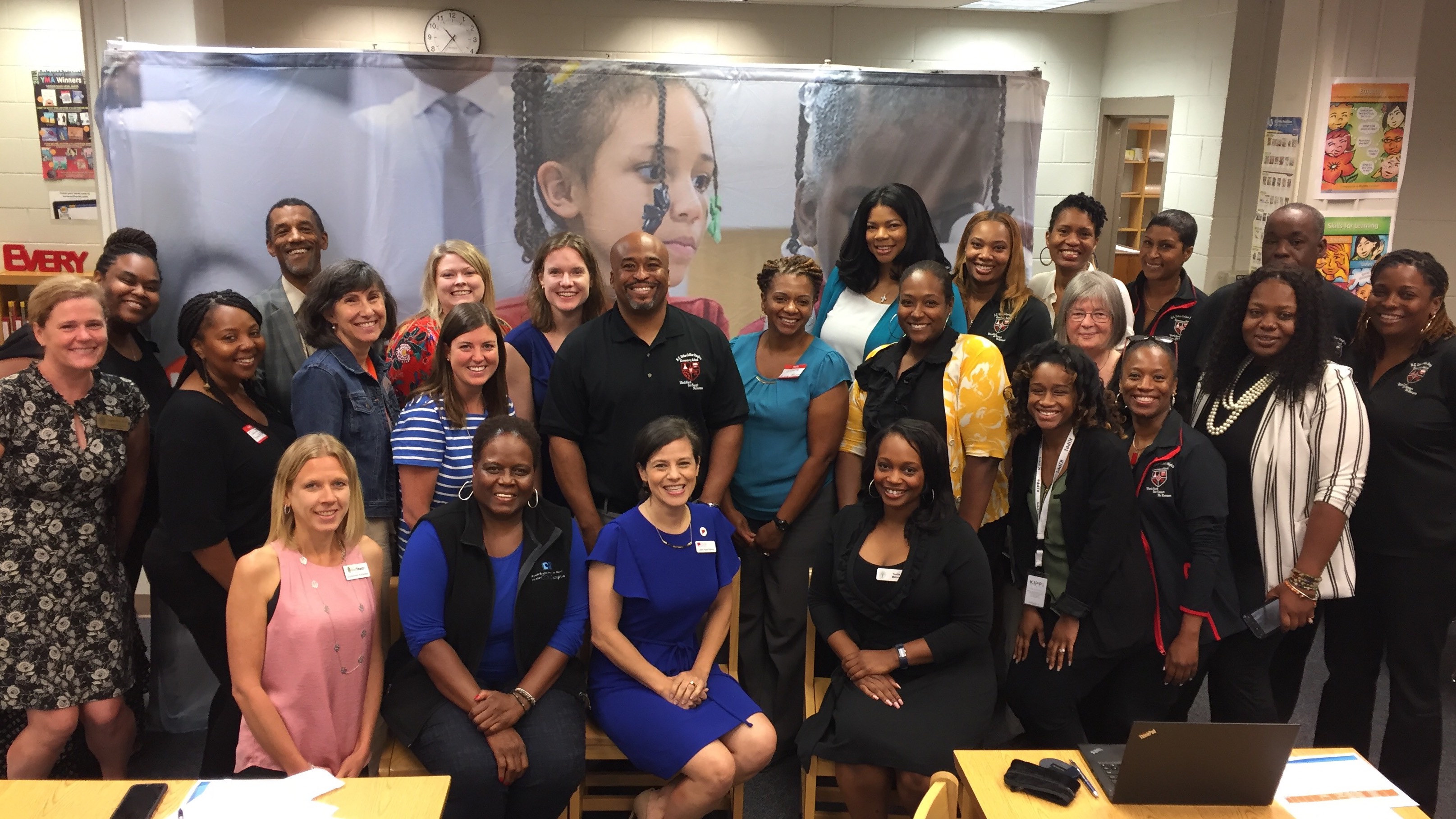 What are the highest performing schools doing to improve literacy for low-income students?
Learn4Life's Early Literacy Network recently asked this question, and then reviewed schools' third grade reading proficiency data to find these metro Atlanta schools. (Here is the full data pack; schools are represented by dots). It turns out there is quite a wide distribution of schools, even among schools with very similar student populations. We selected a handful of schools that were scoring–or growing–at uncommonly high rates, and visited them to learn how they are posting their results.
These promising schools are spread across metro Atlanta: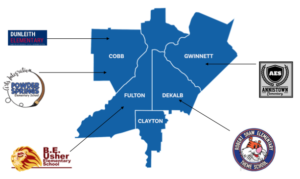 These common themes emerged from the school visits:
Relentless focus on instructional coaching and frequent feedback to teachers
Deep analysis of assessments and student data to inform instruction
Collaborative planning time with grade-level and content teams
Restorative discipline practices and emphasis on building positive school culture
While the above list may not be surprising to educators, our network also learned about these innovative strategies:
Arts Integration

An approach to teaching in which students construct and demonstrate understanding through an art form. Students engage in a creative process which connects an art form and another subject area–like math, science or reading–and meets objectives in both. Increases student engagement during instruction.
Observed at Powder Springs Elementary School, Cobb County School District, in partnership with ArtsNow Learning.

Teacher Mentoring

Annistown Elementary School in Gwinnett County School District supports all first and second year teachers by providing a veteran mentor teacher in the building, additional instructional coaching, and district-level mentoring.

Community Partnerships

Usher-Collier Elementary School in Atlanta Public Schools leverages community resources to build strong partnerships. These partners provide additional supports and services for students. Some of their partners include:

The Rollins Center and Cox Campus for literacy professional development
CHRIS 180 for trauma-informed care for adults and students
HandsOn Atlanta for weekend learning experiences

Hiring Retired Teachers as Tutors

To decrease the classroom student-educator ratio, Dunleith Elementary School in Marietta City Schools hired retired teachers to tutor small groups of students during the school day.
In the coming months, our network will be studying these strategies–and many others that we learned about–to find those which hold the most promise to scale across more metro Atlanta elementary schools.
Please join our conversation about ensuring all students are proficient readers by third grade here.