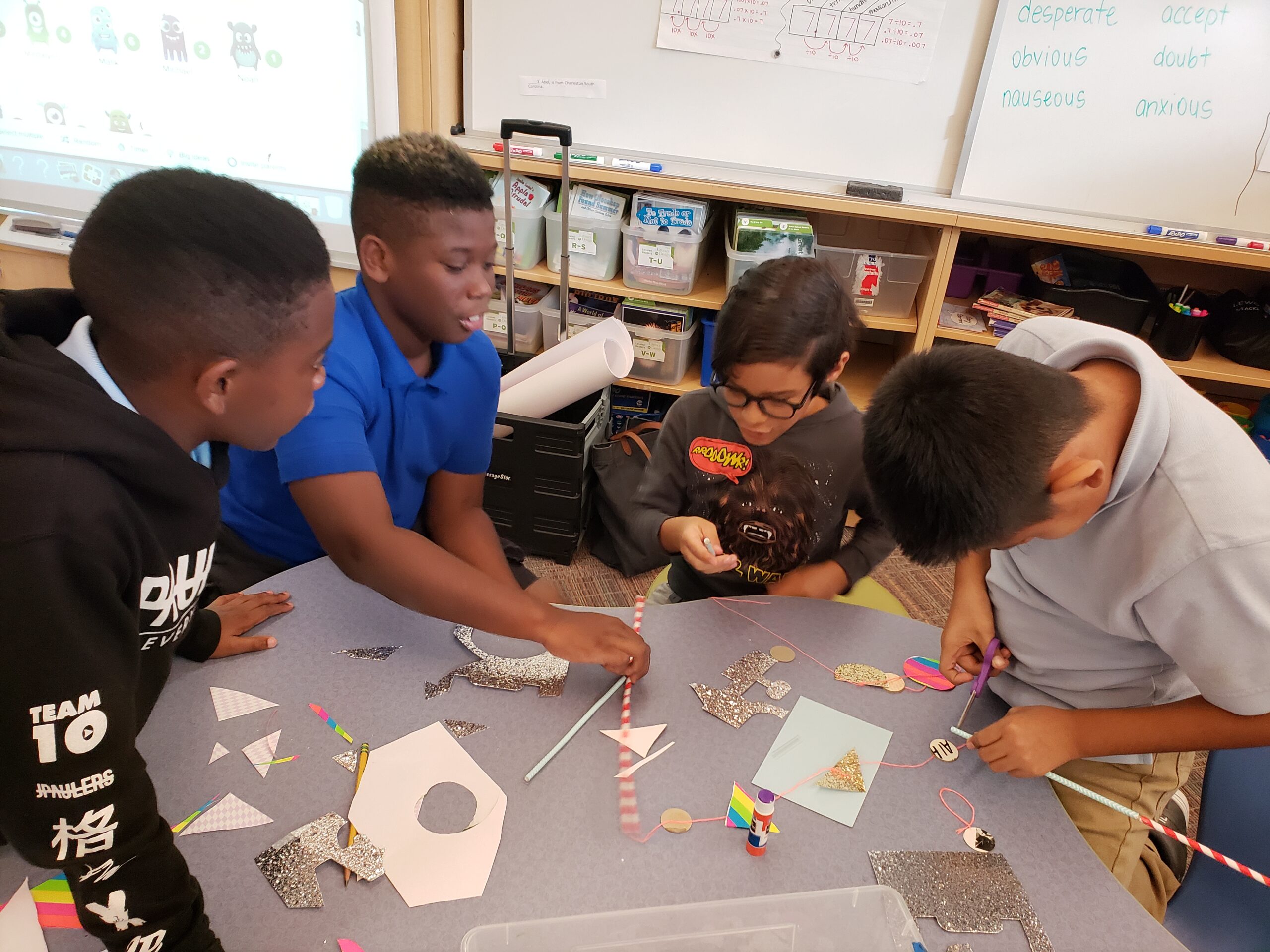 ArtsNOW is one of L4L's newly identified Bright Spots, with proven results in engaging students and raising 3rd grade reading proficiency in metro Atlanta. Learn more about the arts-integrated approach here…
What is Arts Integration?
Experts note that arts integration is an approach or methodology, rather than a specific curriculum. The Kennedy Center defines arts integration as "an approach to teaching in which students construct and demonstrate understanding through an art form. Students engage in a creative process which connects an art form and another subject area and meet evolving objectives in both." With the additional pandemic challenge of engaging students in various learning environments, arts integration has facilitated deep learning in virtual and hybrid settings.
An Example
To most, the two subjects, "dance" and "poetry" are worlds apart on the education spectrum. While "dance" conjures up thoughts of choreography and movement, "poetry" suggests reading, writing, and the spoken word. In our lesson "Dance Poetry", teachers guide the creative process of understanding dance as a form of communication. Students learn how to comprehend literature and informational texts and then translate them into choreographed scenes and events. Through their experience of author, performer, and observer, the students are building critical and creative thinking skills, which are the hallmarks of arts integration. Watch arts integration in action here!
Positive Impact on Teachers, Students, and School Communities
Research shows that arts integration is consistently linked to positive impacts on teachers and students. When supported with professional learning and integrated lesson development, both teaching and learning are optimized. Administrators, teachers, students and their families report the greatest impact in these areas:
• Improved literacy skills
• Enhanced critical thinking skills and responsible problem-solving
• Greater collaboration and partnership
• Increased self-awareness
• Improved social engagement and peer relationships
• Higher class attendance
• Decreased disciplinary referrals
Research supports the use of engaging strategies such as arts integration to improve reading proficiency. The U.S. Dept. of Education's What Works Clearinghouse (WWC) practice guide titled "Improving Reading Comprehension in Kindergarten Through 3rd Grade" cites moderate evidence to support use of an "engaging and motivating context in which to teach reading comprehension," suggesting "teachers should choose reading materials that offer students…an opportunity to collaborate with one another. This practice guide recommends teachers engage students by "acting out a scene in a book, drawing or other crafts" which can make the content "real to them." 
The Ongoing Need for Arts Integration
Today's challenges, in and out of the classroom, are proving to be some of the greatest barriers to student engagement and teacher effectiveness. Schools regularly face the pressures of standardized testing and a narrowing of the curriculum. Arts integration directly addresses the need for students to gain the critical skills to thrive in the 21st century. As ArtsNOW powerfully illustrates, learning through the arts creates dynamic learning environments, inspiring teachers and students to think creatively and engage in new ways.
Learn More About ArtNOW's Approach
• Join L4L's Early Literacy Change Action Network here, which is working to scale ArtsNOW so more metro Atlanta students have access to arts integrated education.
• Check out ArtsNOW's resources here.
By Pamela Walker, President and CEO, ArtsNOW, and Crystal Collins, Executive Vice President, ArtsNOW